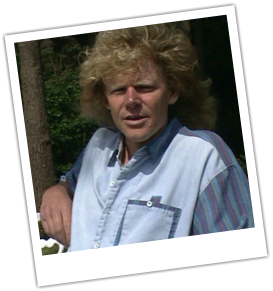 AC/DC began there career in Australia in 1973. 1975 saw their first album, "High Voltage" as well as their second, "T.N.T." They continued releasing albums produced by Harry Vanda and George Young throughout the '70s. They were able to capture their raw sound on vinyl and tape with these first albums, but they never found any real commercial success (in the U.S.) until
Mutt Lange
took the helm.
In 1979, Robert John "Mutt" Lange took AC/DC into the studio to record "Highway to Hell." He polished up their sound but still held on to their edginess. Arguably, the most notable change would be the addition of melodic choruses. After its release,
Highway to Hell
cruised up the charts in America and became the first AC/DC album to break the top 100 in
The States.
Mutt's signature is all over this album and it becomes obvious when you pair it next to some of the even bigger hits that he helmed. Namely, Def Leppard's
High 'N' Dry
album (1981).
These two songs wouldn't sound out of place on the same album.